Furnace replacement is often necessary in homes older than 25 years in the Thornton and greater Denver area, if it has not been done.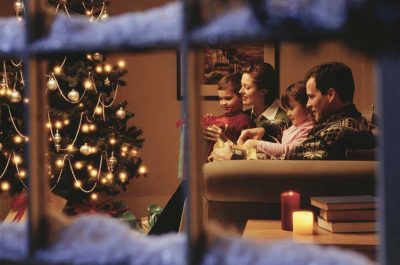 Furnace replacement cost varies by your situation, but you can count on Ameri-Mech Heating and Cooling for the best home heating replacement solution, gas furnace replacement or an old oil furnace replacement with the latest high efficiency energy saving furnaces for comfort upgrades to existing systems for your home heating system along the front range of Colorado.
** HUGE REBATES AND DISCOUNTS AVAILABLE ON HIGH EFFICIENCY SYSTEMS ** Call Ameri-Mech today to find out how you can save money on the cost of furnace replacement.
Not Just Any Furnace Contractor!
You'll notice the quality difference in the way we approach each furnace installation as our work of art. Compare the difference for your new or replacement heating system:
THE PERFECT HEATING SYSTEM GUARANTEED: You can be sure of the perfect boiler or furnace replacement. We are knowledgable in the exact type of furnace replacement that best fits your home's size and configuration.
FURNACE REPLACEMENT EQUALS ENERGY SAVINGS: With the latest furnace replacements you could save hundreds of dollars on your heating bills year after year. If your heating system is more than ten years old it's very likely that you will save, and with our energy efficiency expertise, we can help you maximize those saving.
SAVE MONEY: With utility and state rebates and manufacturer rebates, you could save big on the cost of a new heating system. There has never been a better time to update your heating system – plus you'll save on your heating bills as well. Call us to discuss currently available rebates.
LEADING FURNACE REPLACEMENT BRANDS: Ameri-Mech Heating and Air Conditioning is authorized dealer of many of Carrier and Bryant systems. However we are not limited to those brands, and will install the brand of your choice for your furnace or heat pump replacement.
FREE ESTIMATES, FREE ENERGY AUDITS: We can come out to your home and give you a free, no obligation estimate, including a free heating energy audit to show you what you can save.
GREAT WARRANTIES, LATEST FEATURES: Be sure of years of trouble-free service with our 10 year plus system warranties, and on-going service maintenance tune-up program. Plus our heating systems incorporate many of the latest technology and features including updated engineering and quiet operation.
SATISFACTION GUARANTEED SERVICE: At Ameri-Mech Heating and Cooling you can be sure of terrific service that makes your needs our number one priority. We'll be on-time, courteous, and keep your home clean and tidy. It's the small touches that can make all the difference.
PROFESSIONAL REPLACEMENT ARTISTS: Our heating installation specialists are not only experienced, insured and fully certified, but they take great pride in superior positioning and careful alignments, and noise reduction connections. You will notice the difference.
SYSTEM UPGRADES: In addition to new systems, we can help maximize the comfort and energy efficiency of existing systems. Upgrades include digital programmable thermostats (one of the EPA's leading suggestions on how to save on your heating bills). We can also help with hybrid heating systems that combine both heating and air conditioning, the latest in indoor air quality enhancements, wireless remote controls for all of home control, whole house humidification, and home zoning for the ultimate in personal comfort and savings.
Ask us about Furnace Replacement Tax Credit Information – call 303-975-6090 to learn more.